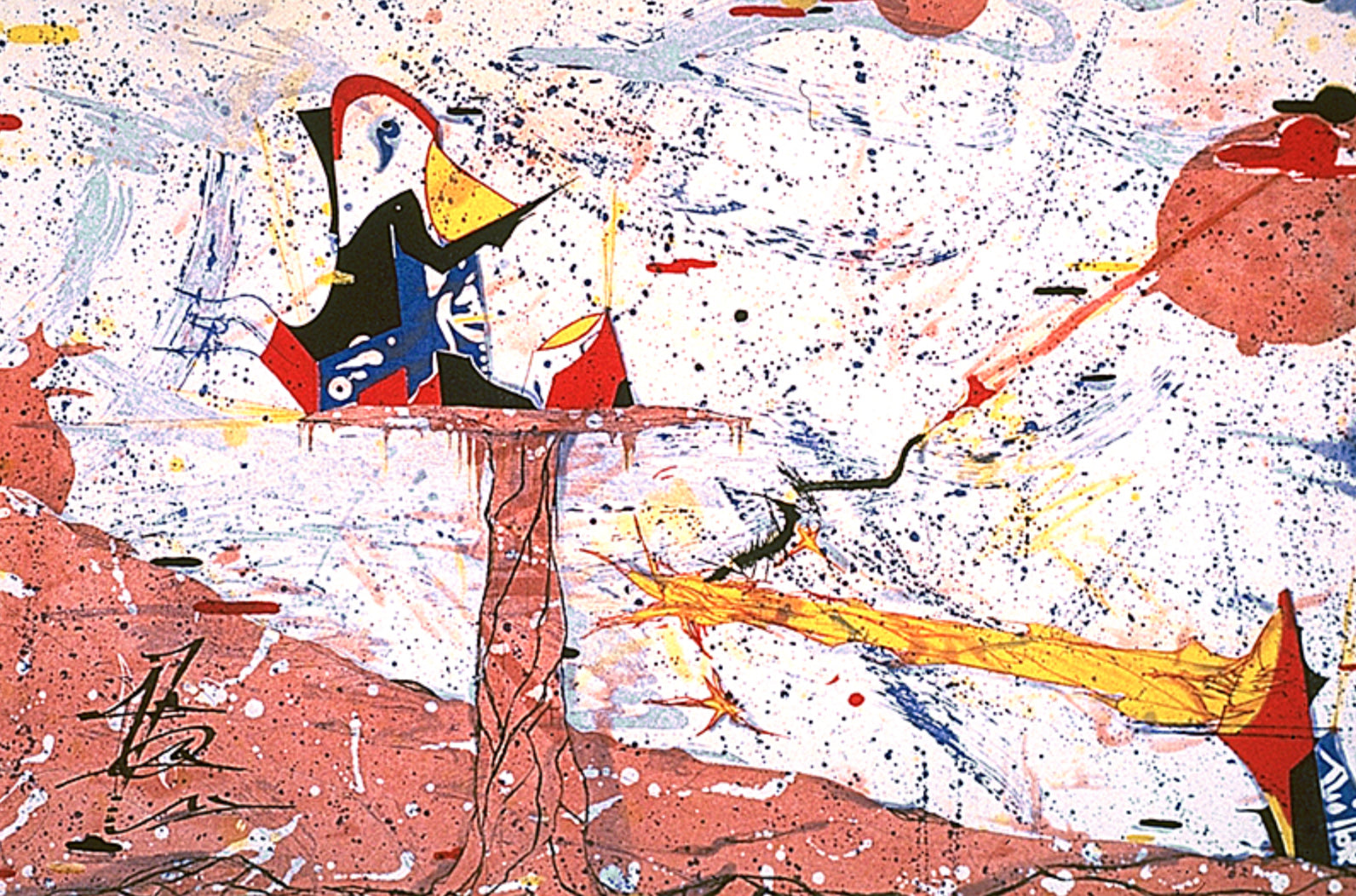 RAMMELLZEE - Palladium Protractor (Gothic Futurism) 1984
RAMMELLZEE - Palladium Protractor, Chase assassination,(Gothic Futurism) 1984
Color sugar lift and spit bite aquatints with drypoint and soft ground etching.
Paper and image size 24"x 36" inches. From an edition of 35. Hand signed and dated by Rammellzee
Rammellzee (American, 1960–2010) was a contemporary Graffiti artist, writer, hip-hop musician, performance artist, and art theorist known for his East Village "Wild Style" tag work. This style, created by a group of artists in the 1980s, was distinguished by its illegible writing derived from Gothic script, its dynamic look, and its vibrant colors. During his lifetime, he exhibited alongside artists such as Jean Michel Basquiat (American, 1960–1988), Futura 2000 (American, b.1955),  Keith Haring (American, 1958–1990), and LA2  (American, b.1967). Rammellzee passed away of an undisclosed illness in Queens, NY in 2010. 

His work is represented in the permanent collection of the Museum of Contemporary Art in Los Angeles, CA.
About the Artist
RAMMELLZEE