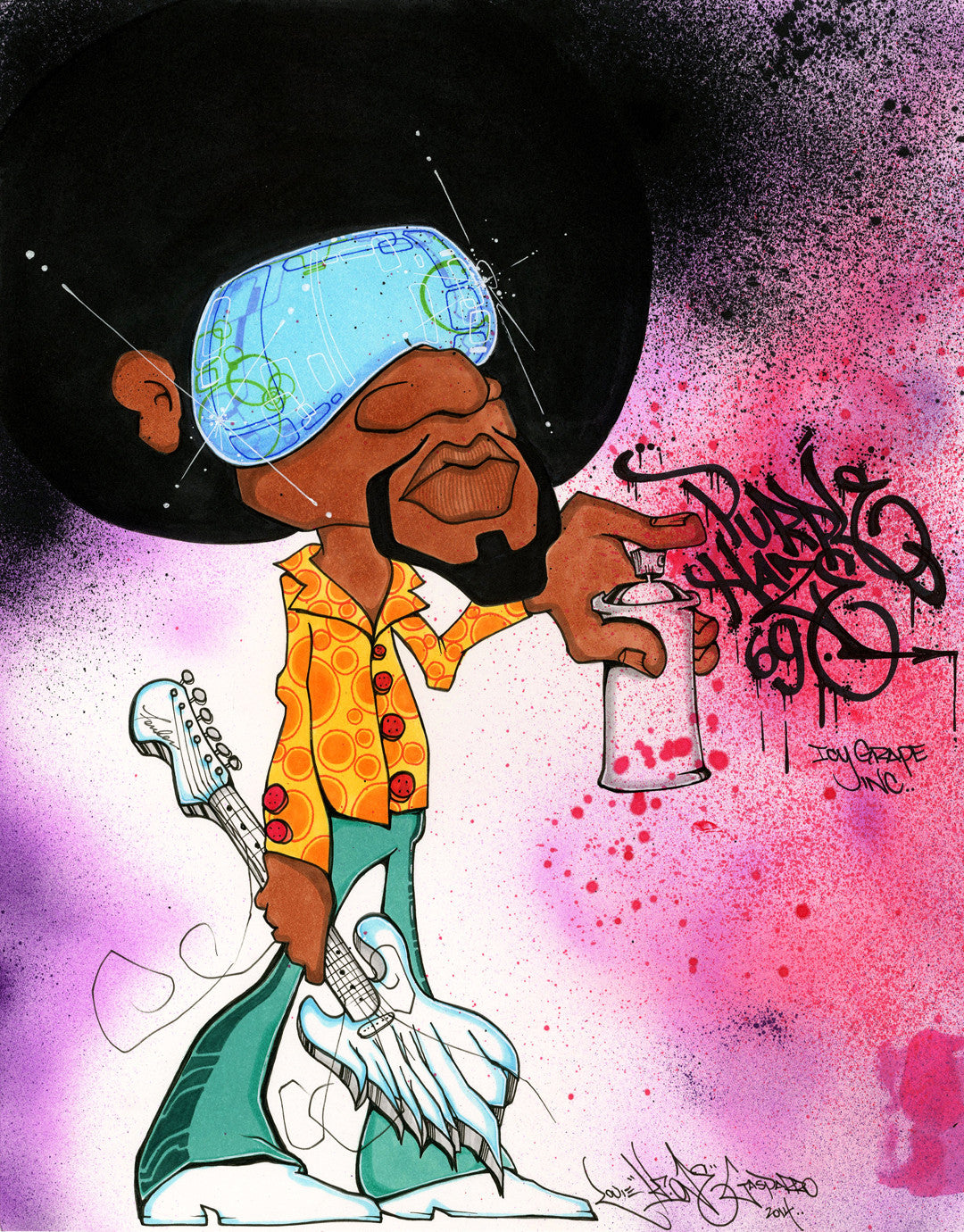 About the Artist
KR.ONE
Louie aka KR.ONE, Gasparro is a self taught natural artist. His inspirations and earliest influences range from Saturday morning cartoons, 1960's and 70's underground comics, rock album cover and poster art and of course the rolling art of NYC Subway Graffiti.
Specific influences include: Roger Dean, Rodney Matthews, Vaughn Bode, Bernie Wrightson, Alex Nino, Josh Kirby, Syd Mead, Frank Frazzetta, Dan Merriam, DON 1, TRACY 168, ROTO, SON1, PRO1, and KEL139.

Born in Manhattan, raised in Astoria Queens; Louie totally absorbed the early to mid 70's graffiti metamorphosis and in 1977 took the name KROME later changing it to KR.ONE. New York City's MTA subway RR, M, L, J, A, B, 2 and 5 lines became the surface choice of this emerging artist's creative expression.

In 1982, Louie put his late night subway excursions on pause to begin his musical career playing drums and guitars. He has written music and drummed for such legendary NYC bands, MURPHY's LAW, LORDZ OFBROOKLYN, BLITZSPEER, SUPERVILLAIN and current hard rock / heavy metal project RESURRECTION SORROW, which are about to release their first independent cd in Aug.09.

All the while creating original artwork for other up and coming acts musical acts.

Thirty years and many miles later, this creative fire still burns bright as Louie continues his graphic, illustrative and graffiti art paintings with his own design company KOLORSTORM GRAFFICS, creating fine art, cd/dvd packaging, mural art, logo design, and clothing.
Louie has taken part in several successful solo and group showings along with his artwork being showcased in several books and magazine publications.