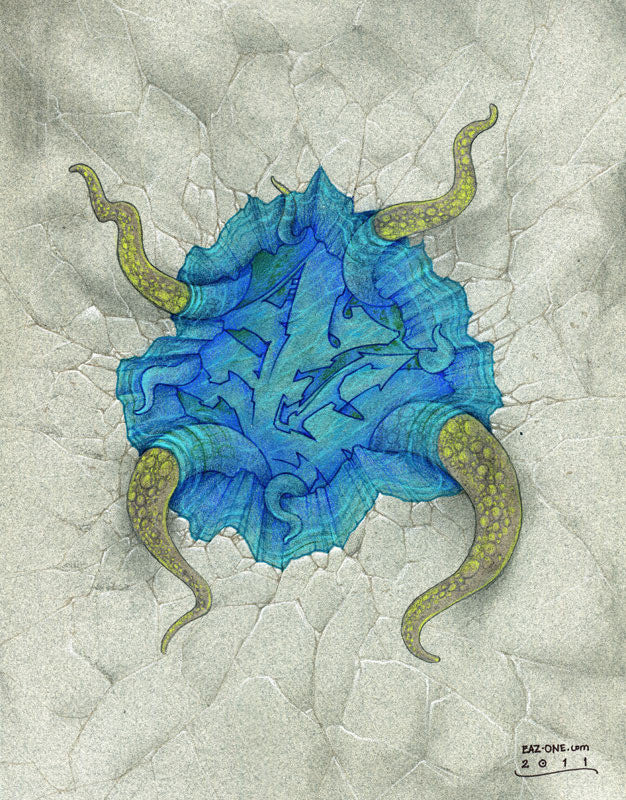 EAZ ONE - "Underwater"
EAZ ONE - Titled " Underwater" - Mix Media on Paper. 2011. Measures 9"x 12".
Eaz is an accomplished, award winning, multi-faceted media designer and world renowned graffiti artist.
Eaz is responsible for producing a first of its kind, ground breaking DVD series, "The Future of Graffiti" with every facet of production done by Eaz, from 3d animation and music, to the walls being conceptualized and painted. His DVD series has been revered as the most influential DVD series on graffiti letter style and spray painting techniques ever created.
Recently, Eaz has entered the world of tattooing with a solid background and track record of over 20 years steeped in art and graffiti culture. In the world of graffiti Eaz is known for his letter style, original characters and concepts. His solo large scale spray painted productions have been published in books and magazines throughout the world.
About the Artist
EAZ ONE