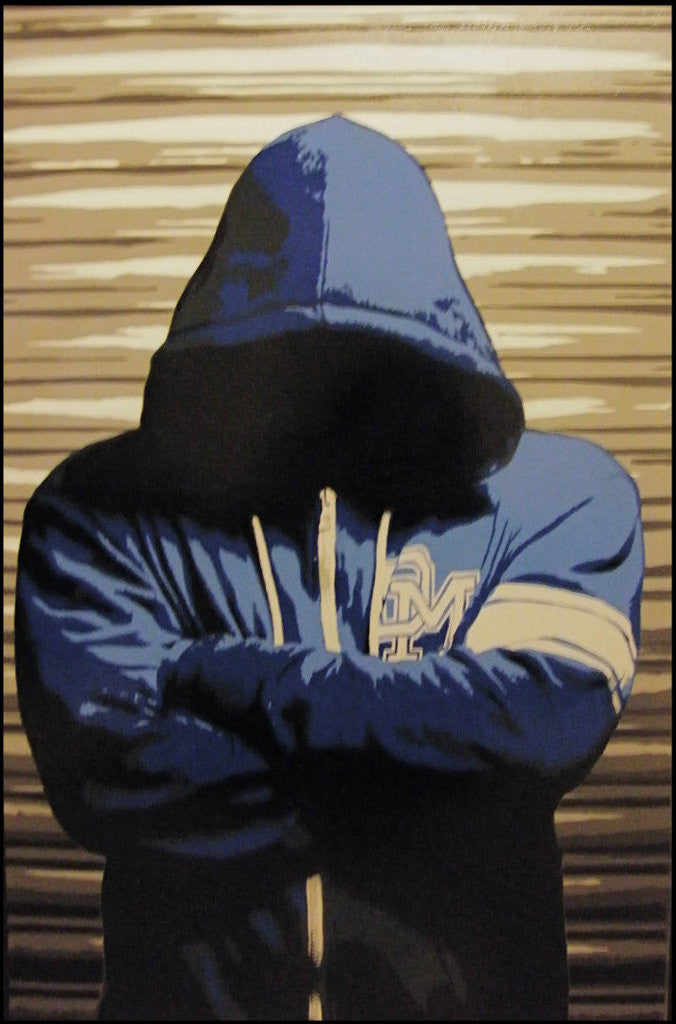 E.L.K. - Untitled
E.L.K. – Titled "Wake up to the stink" , (2009) 1/10
600×800mm- Approx 23.5″×31.5″ Aerosol on wood
E.L.K (Luke Cornish) 29yo self taught stencil artist from canberra, Australia has been producing work since 2003 and is fast becoming well respected amongst his peers and in much demand nationally.
Having recently won the award for most popular piece at the melbourne stencil festival poster competition and becoming a finalist in the Australian stencil art prize, his approach to photo-realistic stencilling can easily be referred to as world class.
E.L.K has recently showcased the "Your kid cant do this" Stencil exhibition in Canberra, Melbourne and Sydney, featuring works from 23 stencil artists from around the world
E.L.K's works have been shown in Diverse range of Group shows in USA, UK, and Australia and has also been invited to submit work in the 2009 urban art agenda, which presents only the highest standard of stencil art.
About the Artist
E.L.K.