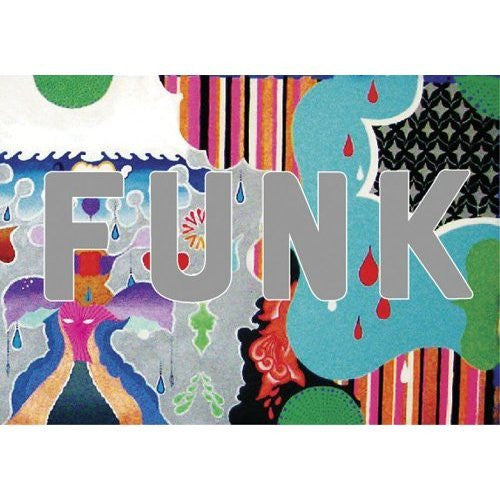 DZINE - Punk Funk
Edited by Ivy Cooper. Essay by Shannon Fitzgerald. Foreword by Paul Ha.
Self-taught, Chicago-based artist Dzine (born Carlos Rolon in 1970) has gone from graffiti on the streets to showing in the galleries of Tokyo, Paris, Madrid, and New York. His vibrant canvases—some in neon colors with biomorphic forms, some in softer palettes with patterned lines and curves—pulse with the energy of the city, but have ventured from the look of the street into accomplished abstracts, most recently encrusted with shimmering glass beads. The creative force behind an experimental record label that works with world-renowned DJs and producers such as DJ CAM, Gotan Project, and Guidance Recordings, Dzine combines music with his art in this catalogue from his solo show at the Contemporary Art Museum of St. Louis: Punk Funk includes a CD by DJ CAM, featuring a soundtrack made especially for the exhibition.
PUBLISHED BY: Contemporary Art Museum St. Louis
FORMAT: Paperback, 10.5×7 in. / 44 pgs / 36 color.
About the Artist
Dzine