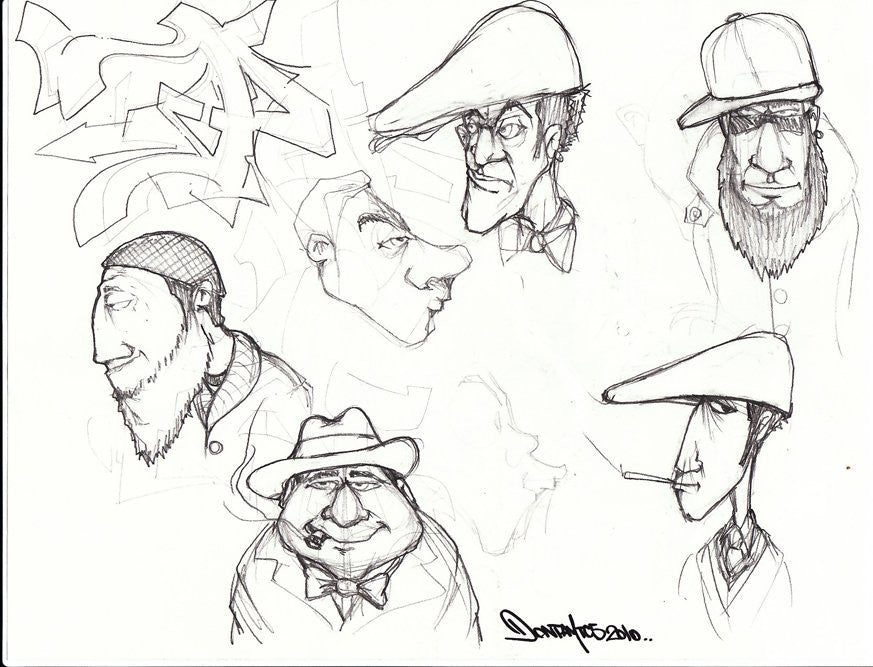 DONTAY - "5 Mugs" Blackbook Drawing
DONTAY – "5 Mugs" Blackbook Drawing. Markers on paper. 2010, Size 8.5 X 11" Signed and dated.
Dontaytc5, an Alphabet City 80's baby, who was inspired by the colorful and distorted outlines of conjoined alphabets sprawled all over the L.E.S. brick abandon buildings, NYC transportation buses, and Chinatown delivery trucks. It was the era when an influential graffiti artist was born. While the East Village artists were visiting museums for inspiration, Dontaytc5 was influenced by the huge "burners', courtesy of the gray palettes of the NYC train cars. Although he praises the forefathers before him, Dontaytc5 is a grandmaster of NYC graffiti art.
About the Artist
DONTAY