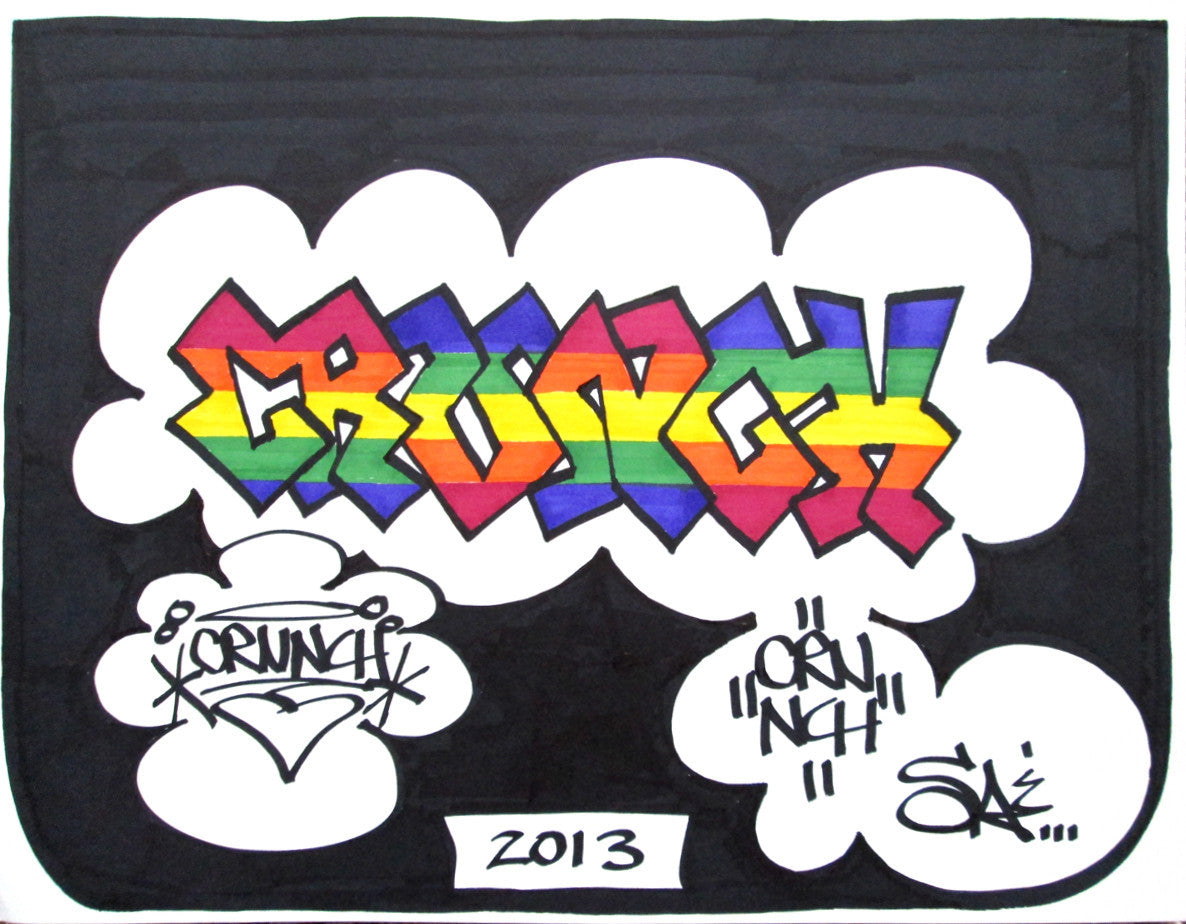 About the Artist
CRUNCH
John Cederquist, aka Johnny CRUNCH, is a noted early New York City subway artist of the 1970s. Born in Manhattan and raised on the upper East and West Sides, he was introduced to street writing in Central Park, where he began tagging "KITE" in 1972, at age 14. An entirely self-taught artist, he sold his first teeshirt designs in the park at age 15, and in 1974 was dubbed "CRUNCH" by fellow graffiti writers at the Central Park Bandshell. 
A master letter stylist and colorist, Johnny C. played dual roles
 during the latter half of the 1970s,
 as logo artist for New York City rock bands while also writing "CRUNCH" on West Side subways. He was XO of The SOUL ARTISTS under Marc "ALI" Edmonds, and wrote for Chad "LSD-OM" Stickney's The REBELS, Charles "BILROCK" Harmon's ROLLING THUNDER WRITERS, Michael "FINE" Edmonds' The UNDERGROUND, and his own multiracial crew, The RAINBOW BROTHERS.
Johnny's graff art can be viewed in "The Faith of Graffiti" (1974), on the cover of "Subway Art" (1983), and in numerous publications chronicling New York City graffiti. He appears in the feature film "Deathbowl to Downtown" (2008), discussing The SOUL ARTISTS of ZOO YORK with fellow luminaries Andy "ZEPHYR" Witten, Lenny "FUTURA" McGure, Eric "HAZE" Liebert, and Andy "KESS" Kessler.
CRUNCH quit both train p
ainting and rock & roll graphics in 1979. He only recently returned to visual art production after 30 years in retirement.