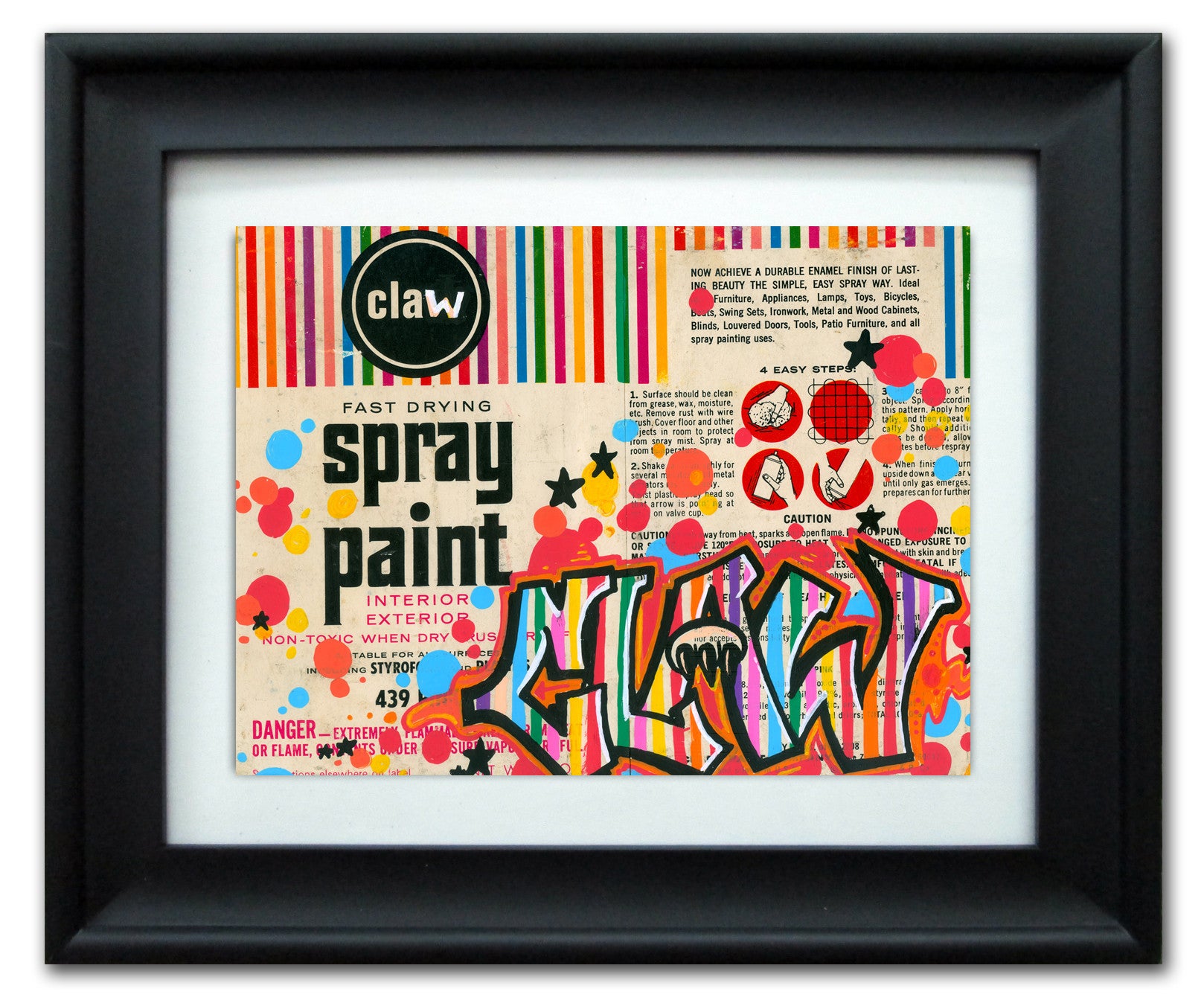 CLAW - "CLAW" Vintage Label
CLAW  -  "CLAW". Original Paint marker & Mixed Media on a vintage  paper label off a can of CLAW Spray Paint. Framed in artists frame.  Framed size measures 12 x 10".
Claudia Gold's aka CLAW MONEY's twenty-year evolution as an entrepreneur and artist in New York is a textbook tale of self-starting hustle and creative versatility. In the early '90s Claudia was not only one of the few dedicated female graffiti artists in the city but also among the first anywhere to sign a symbol instead of writing a name. The ubiquitous claw organically grew to adorn t-shirts, hoodies, jewelry and one-of-a-kind reworked vintage as Claudia's empire, an official business since 2002, expanded around her icon. Uncompromising with her affiliations and keenly attuned to the problems of dilution and low standards in the world of art and fashion, Claudia insists on bringing fresh ideas and new challenges to the boys' club: her prestigious collaboration contract with Nike yielded the first artist sneaker by a woman for a woman, a hitherto unheard-of concept. Powerhouse Books published Bombshell: The Life and Crimes of Claw Money in 2007, a tribute to the astonishing breadth of her achievements as an artist and businesswoman.
Claw features a multitude of collaborations with some of the most well known brands, including Nike, Calvin Klein, Mountain Dew, Sunglass Hut, Vans, Uggs, Gpen and NASCAR. Find out more on www.clawmoney.com
X
About the Artist
CLAW