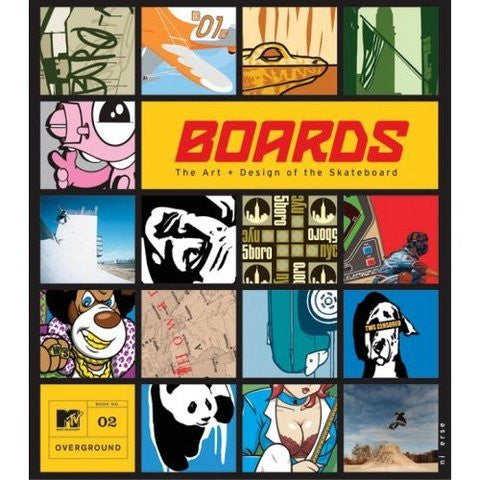 Boards: the Art and Design of the Skateboard
The seventies had album covers, the nineties had 'zines. Today, the coolest graphic design is underfoot, on the decks of skateboards around the country. As books like Thrasher and the recent indie cult hit film Dogtown and Z-Boys prove, skateboarding is one of the most popular extreme sports today. And as its popularity has grown, so has interest in the actual graphics on the boards themselves-the different designs are coveted by boarders, covered by magazines, and serve as one of the most creative vehicles for graphic designers today.
Boards is the first book to focus on the unique art of skateboard design, featuring hundreds of color photos covering the work of today's hottest board designers, including Birdhouse (Tony Hawk's company), Girl (Spike Jonze's company), Chocolate, Zoo York, Enjoi, and 5Boro. As most boards are produced in limited runs and distributed locally, even the most die-hard boarders will have only seen a fraction of the decks included here. In addition to Q&A's with the designers, Boards features action shots of some of today's hottest boarders, making it a must-have for every fan.
Paperback: 224 pages
About the Artist
Dirty Pilot Press