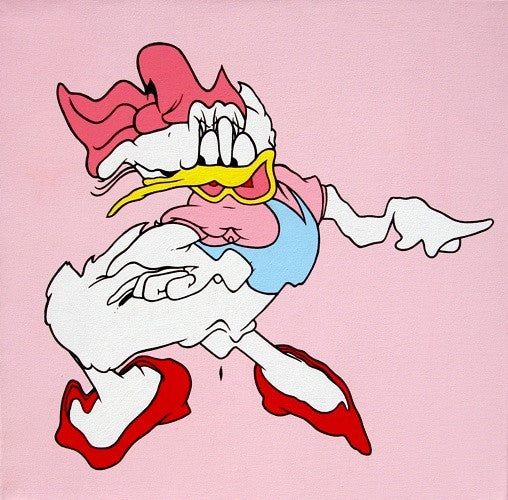 BEN FROST - Funhouse Daisy
BEN FROST - Titled "Funhouse Daisy" Acrylic on Canvas, 40cm x 40cm.
Ben Frost is an Australian-born visual and performing artist whose work seeks to challenge contemporary norms and values of Western culture and society. Frost's visual work places common iconic images from advertising, entertainment, and politics into startling juxtapositions that are often confrontational and controversial. Artist's Folio Site Artist Frost currently lives and works in Sydney and exhibits locally and internationally. The title 'Ben Frost is Dead' comes from his 2000 solo exhibition of the same name where he faked his own death. Invitations were created in the form of a newspaper funeral notice and distributed nation-wide. Newspapers labelled him 'sick' and his actions 'perverse', when by complete coincedence the invitations went out on the same day a local art patron died.


About the Artist
Ben Frost