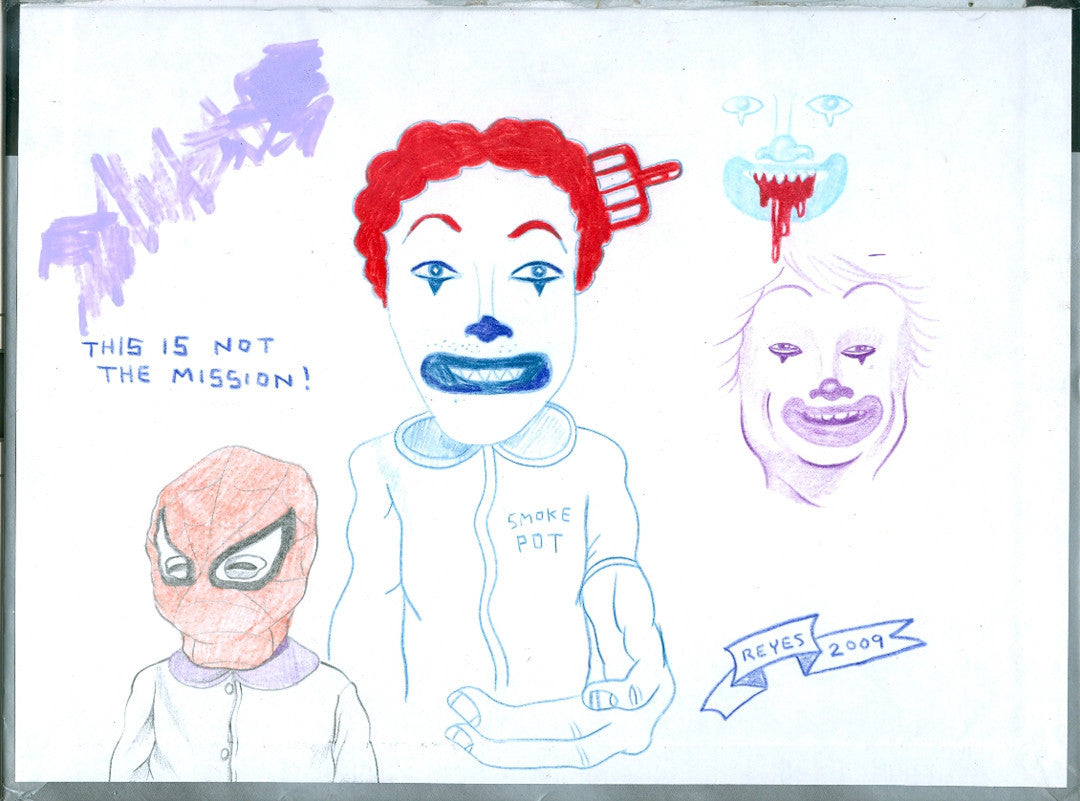 ALBERT REYES/MATT FURIE - Smoke Pot
ALBERT REYES/MATT FURIE – "Smoke Pot ". Color Pencil on Book cover . Measures 11″× 8.75″ signed by Albert, and Matt verso.
Albert Reyes is a Los Angeles-based San Francisco Art Institute graduate who has developed a style equally influenced by graffiti, comics, and fine art. Among other media, he draws and prints on the inside covers of old books and mixes traditional Mexican imagery, popular culture icons, and political suggestion.
Matt Furie, a San Francisco-based artist whose richly detailed, hyper colored illustrations and paintings reflect the creative cross breeding of The Neverending Story, unrestrained imagination of The Muppet Show, and humor of ALF. His corruption by popular culture is further complicated, or perhaps enriched by the energy of BMX culture and anarchy of street art.
About the Artist
ALBERT REYES/MATT FURIE