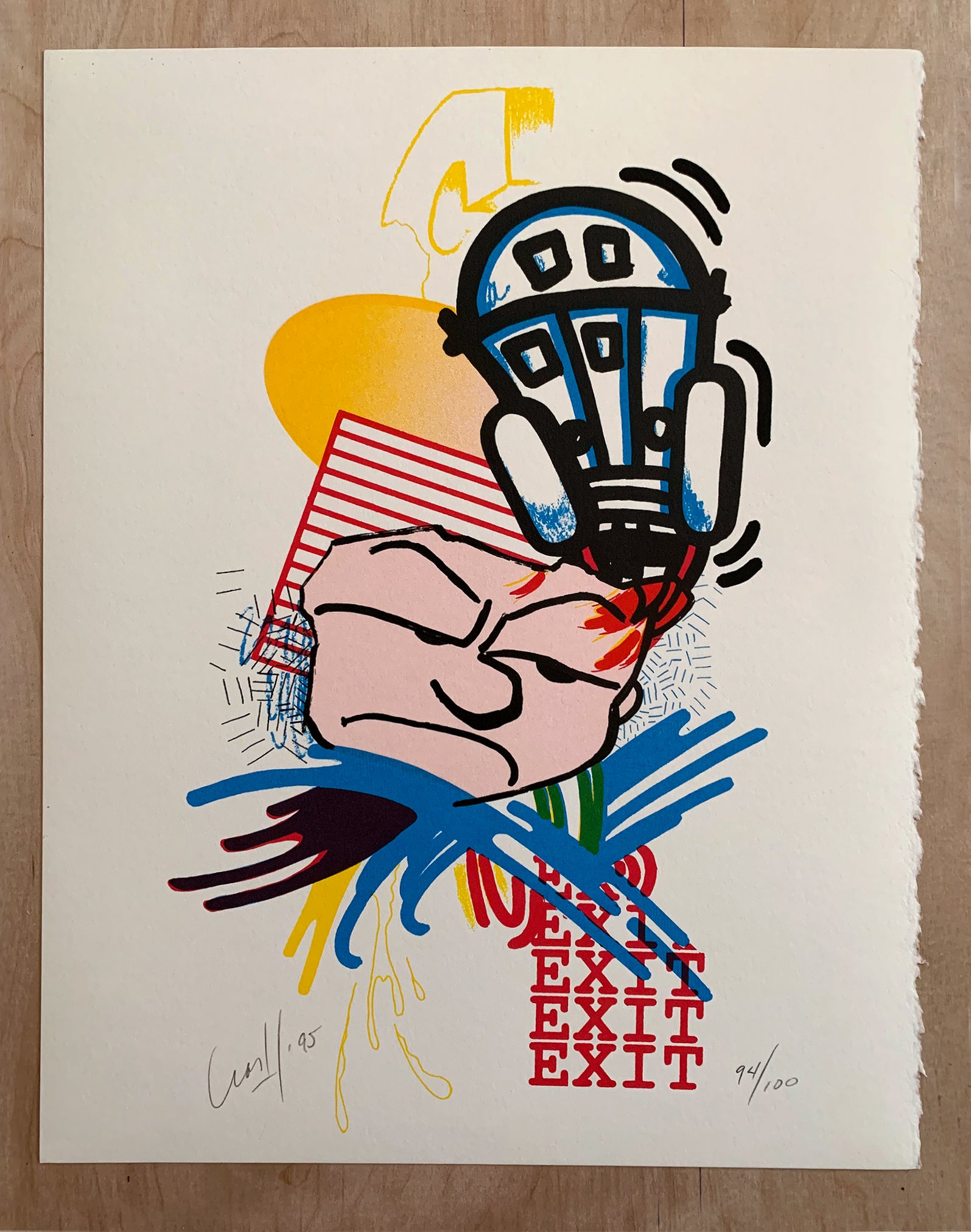 CRASH - 15 Years Above Ground Print
CRASH Print - Celebrating 15 Years Above Ground  1995, hand signed and numbered.
CRASH. Screenprint in colors on wove paper from 1995, #94/100
14 x 11 in. (35.56 x 27.94 cm.) Signed and numbered in pencil Verso.
 This portfolio of serigraphs was created in conjunction with a show of the same name commemorating the 1980's boom of Graffiti artists. Both the show and portfolio feature works by the seven prominent graffiti artists that had evolved... Co published by The Hobbs gallery in 1995.

About the Artist
CRASH