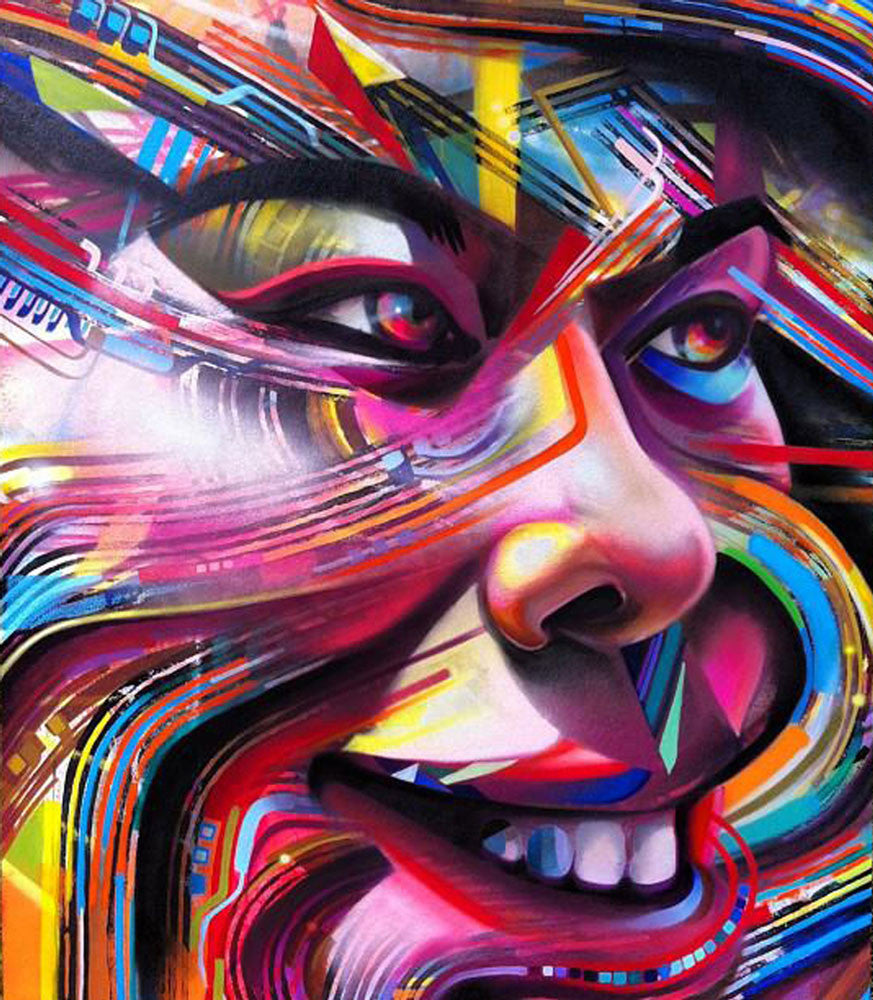 Isaias Crow "The Colors of Soul" Painting
Isaias Crow "The Colors of Soul" Painting. Aerosol, Acrylic Paint and Oils on Canvas. measures 48" x 60". Accomplished in 2014.
Muralist, Speaker and Painter, Isaias Crow provides positive and only positive information via public murals, collections of paintings, speaking engagements on the subject of positive thinking and positive creativity and life skills via hands-on art workshops both nationally and internationally. 
Crow creates with the intention of producing positive energy frequencies infused with layers of lines that create bold shapes and his command of color enhances the power each creation procures. Allowing the abstraction of each piece to deliver a message that words cannot express. That which is infinite truth – LOVE. 
Isaias Crow – birth name Gibran Isaias Lopez, was born on June 8th,1978 in El Paso, TX and raised in both El Paso, TX and Juarez, Mexico. At the early age of five, he started drawing after seeing his father painting on a poster board.

At thirteen years of age, he branched off from traditional illustration and painting to study and explore graffiti art. Later, at 25 years old, Crow moved to San Diego, CA to attend The Art Institute of CA, where he received a Bachelor's Degree in Media Arts and Animation.
About the Artist
Isaias Crow