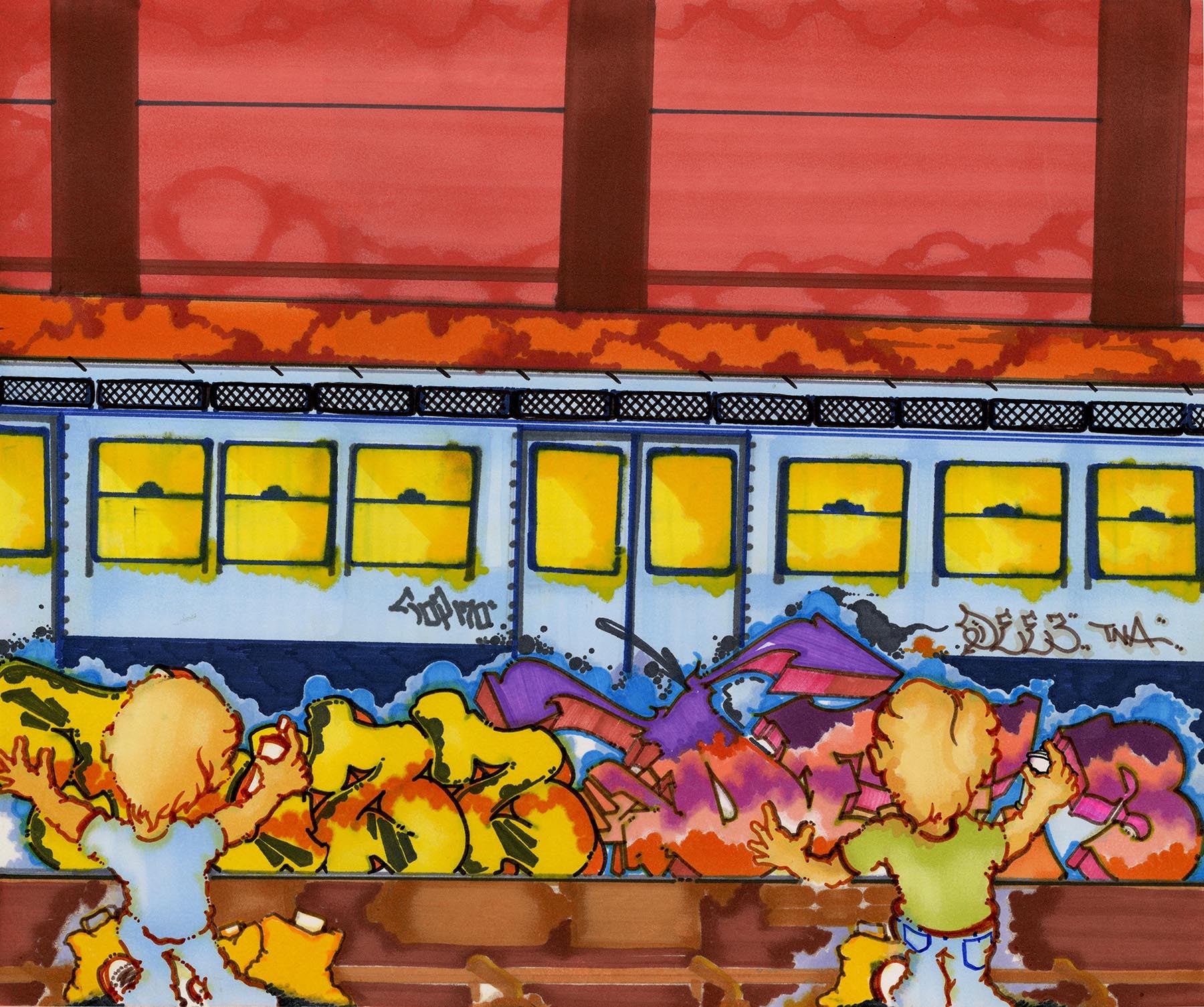 FUZZ ONE - "FUZZ & DEE" Drawing
Fuzz One – Titled "FUZZ & DEE". Marker on paper. Size measures 17"x 14".
FUZZ ONE is one of the greatest IRT legends of all time. He was one of the most prominent writers on the IRTS. FUZZ was originally from Chicago and moved to The Bronx in 1970. He started writing in the Bronx with crews like The Ebony Dukes and The Fantastic Partners. FUZZ peaked during the late 1970s. During this time period he wrote with many crews. He gained admiration for doing insides as well as burners. He hit the 2 and 5 lines with TEAN and KADE and The Magnificent Team. He bombed the 4 line with writers like BAN 2 and the Out to Bomb crew and also produced a great deal of work on the 1 and 3 lines with NOC 167. FUZZ later made his home in Queens and was equally effective on the 7 line. FUZZ ONE occasionally painted clean trains in the 1990s.
About the Artist
Fuzz One