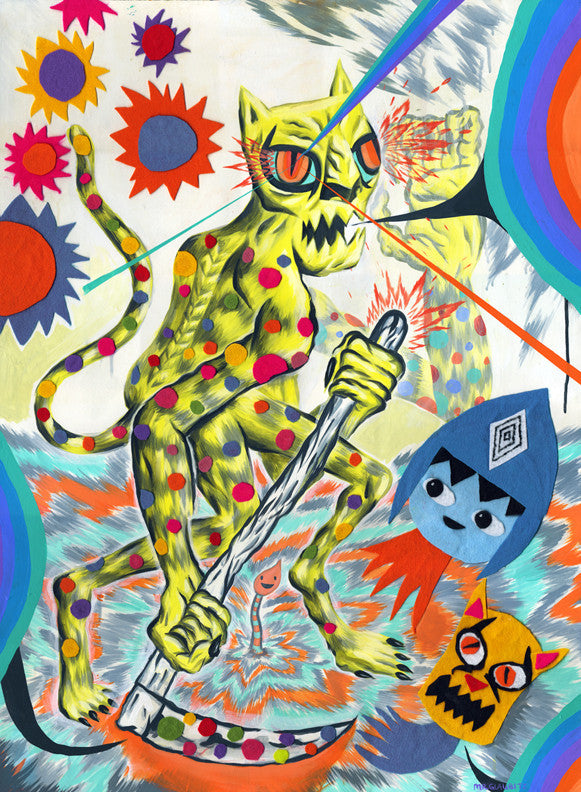 MR. GLAUBITZ- "Arcano Sin Nombre"
Charles "Mr." Glaubitz- Titled "Arcano Sin Nombre". Acrylic, Felt on paper.
Measures 29.75"x42"
The Mexican illustrator Charles Glaubitz lives in Tijuana, which allows him to teach at nearby San Diego City College across the border. His work is influenced by ancient cultures, history, myth, alchemy, comic, spirituality, mysticism and Mexican pop culture.
Many of his drawings, acrylic paintings on canvas, collages and installations refer to archetypical narratives of destruction, final struggle and new creation. His work has been exhibited in the USA, Mexico and Spain and published in Rolling Stone Magazine, San Francisco Chronicle, Texas Monthly, Complot and Juxtapoz Magazine.
Prev
/
Next

About the Artist
Charles Glaubitz