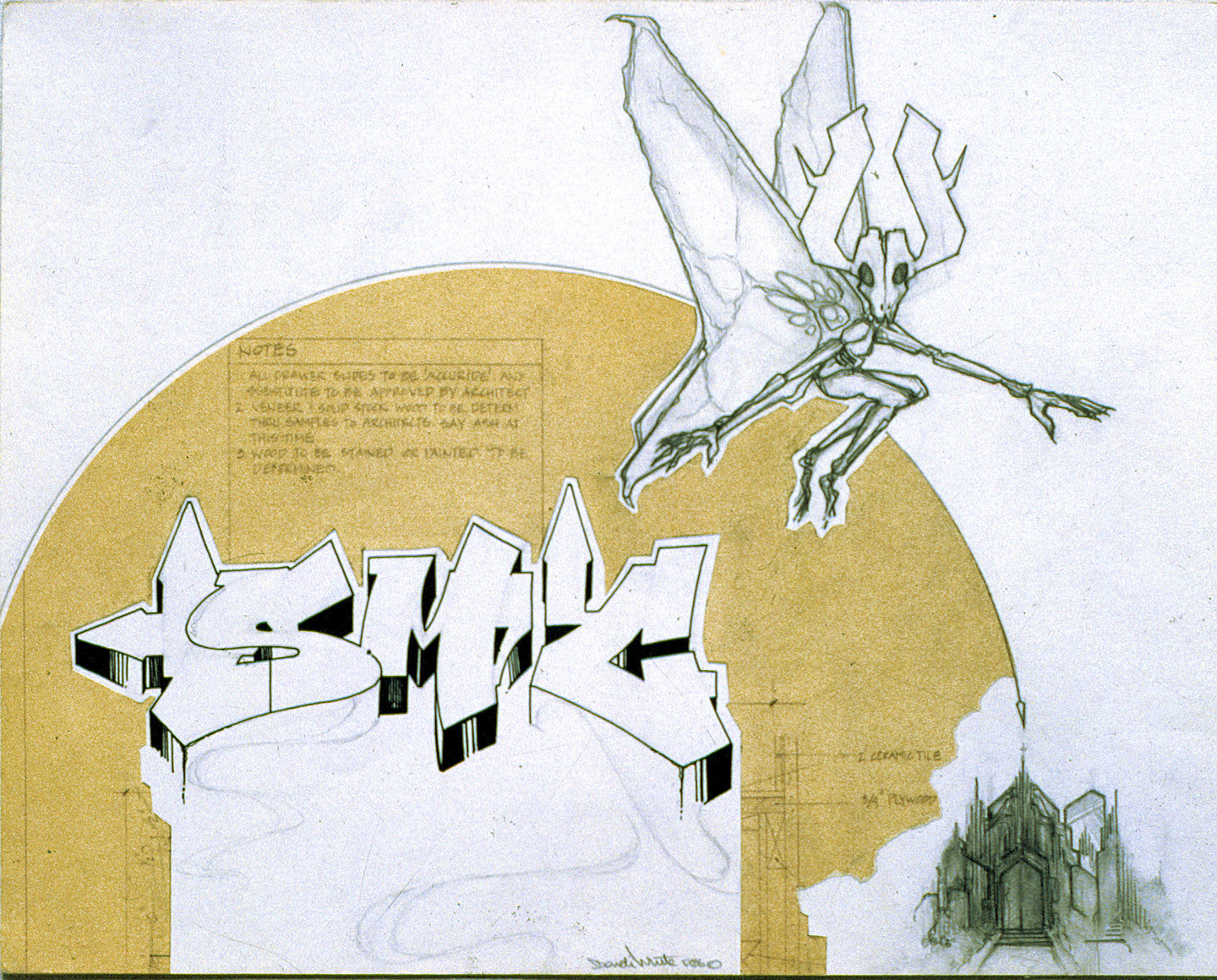 Dondi White - "Notes" Drawing
Dondi White – "Notes" Mixed Media on paper. Signed and dated lower center. From 1986. Measures 11x14
Provenance: Ex Collection of Henk Pijnenburg.
Dondi White, aka Donald Joseph White, aka The Style Master Genreal, was one of the seminal figures of the early Graffiti scene having fathered the progressive hand styles of the movement. He gained notoriety in the late 70s and early 80s "bombing" whole train cars with his Vaughn Bode inspired characters and wild style lettering. He was perhaps the most influential graffiti writer in terms of style and lettering. Dondi died in 1998 of AIDS. 

"SM General Notes" is a fantastic mixed media collage by Dondi White from 1989. The use of architectural plans incorporated into the work adds a dynamic and unusual element not often seen in Dondi's work. This is a rare and unusual work from the acclaimed Graffiti writer that utilizes multiple mediums and draws upon varying themes in the artist's life.
About the Artist
Dondi White