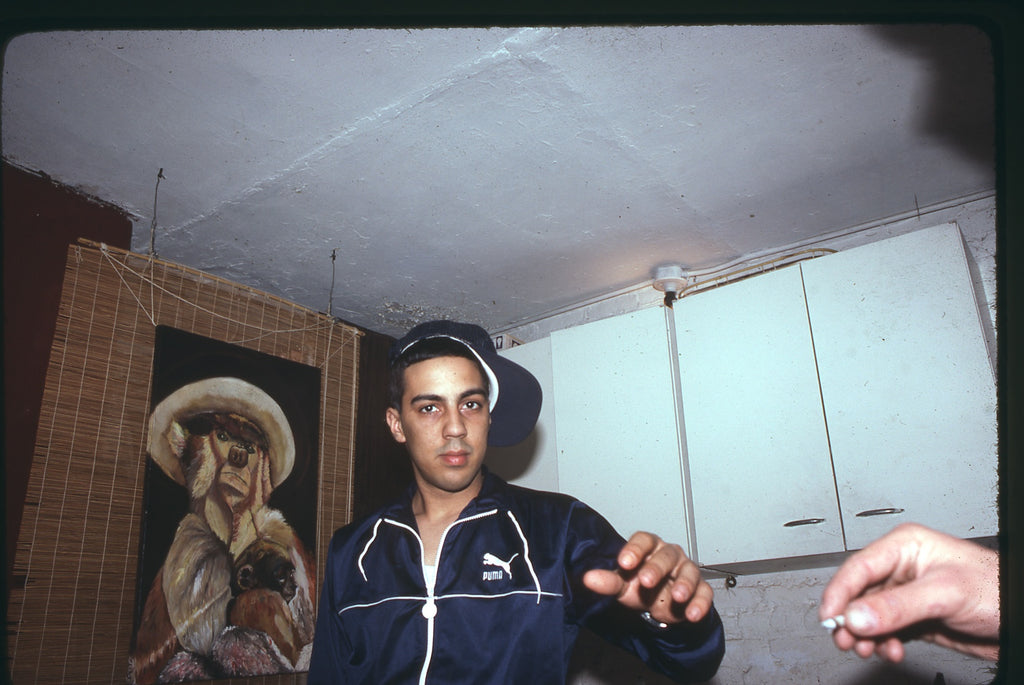 FUTURA - A Night to remember
Posted by Rich Colicchio on May 22, 2022
I had become good friends with FUTURA and Gerb  1981. They both always welcomed me with open arms keeping me up on the current events  and happenings.
 At the time Futura started preparing for his one man show at the Fun Gallery. Gerb was out of town and he planned on doing the artwork right upstairs, in their apartment. That day Futura was going to work on the pieces and he invited me to come over and hangout. I arrived by early evening and  the only other person there was Jeanette's brother. Jeanette was Futura's girlfriend then, her name appeared in the Fun Gallery paintings.
The area which Futura set up to work in had air shafts located at both ends. In the windows 2 exhaust fans propped up provided our only ventilation. Scattered about the room, leaning up against the walls were canvases and objects to paint on. While working Futura moved from surface to surface adding to each one as he went. It was interesting and a pleasure to wittiness different techniques he used with the cans of spray paint. Grabbing them, shaking, twisting, turning the cans upside down all achieving certain desired effects. The 3 of us hung out partying and talking as the smell of enamel filled the room. At one point, early next morning, Futura stepped back looked over his results and said "it's a show". In the end they were wonderful paintings skillfully done cohesive and poetic. They are still some of my favorite Futura pieces to this day. The sun was just coming up when I left.  Walking downstairs I thought to myself watching Futura paint for this show was truly a one man show in itself. 
A night to remember.
- 51X